Mercer Foods (
Modesto CA

)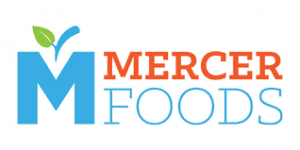 Mercer Foods is now a part of Thrive Freeze Dried Foods "Thrive Life". De lêste jierren binne geweldich. Thrive Life is letterlik de lieder wurden yn vriesdrogen en bliuwt de hollen om 'e wrâld draaie, om't Thrive life dingen better docht; effisjinter en technologysk superieur. Thrive Life hat de latte opheft mei kwaliteit en prosessen fan friesdrogen, mar wy binne net stopje dêr. As gevriesdroogde iten wurdt mear en mear mainstream, Thrive Life sil trochgean te stean út as de heechste kwaliteit produkt beskikber!
Mei de groei yn gedachten, Libje bloeie has declared the immediate merger with a freeze dry company in California called "Mercer Foods." It operate out of Modesto CA (Mercer foods modesto) is spesjalisearre yn gevriesdroogde fruit en grienten, en ferkeapet oan de iten tsjinst yndustry, lykas oare fabrikanten. Dizze oankundiging sil Thrive Life folle mear tagong jaan ta vriesdrogers, oare produksje foarsjennings, leveransiers en boeren, lykas betûfte systemen en minsken. Freeze-droege behâldt de struktuer, kleur, smaak en fiedingsynhâld fan iten troch it fuortheljen fan focht as in damp yn in fakuüm.
Wy binne ekstreem optein oer dizze oankundiging en wy binne der wis fan dat dit ús sil helpe eksponentiell te groeien! Dizze oankundiging is rjochte op it tarieden fan ússels op eksponinsjele groei.
More: Mercer Foods llc maintains numerous programs and certifications to ensure that all health and safety regulations, food and sanitation standards are met. Their programs and products are compliant with the regulations and standards established by the FDA, USDA en OSHA. Se sette har yn foar it produsearjen fan gevriesdroogde fiedingsprodukten dy't binne 100% feilich, hifke en yn oerienstimming mei alle allergeenprogramma's.
Wisten jo?
Om ús enerzjyferbrûk te ferminderjen, Mercer Foods lûkt macht út in 220,000 fjouwerkante meter sinnefjild mei 3,852 sinne modules. The solar power generated by the field provides two months of Mercer foods plant's power needs annually. Se brûke ek in tûk ferljochtingssysteem om minder elektrisiteitsgebrûk te garandearjen. Mercer Foods Modesta CA boarnen alle fruit en grienten etysk en ferantwurde.
Mear oer bloeie it libben befrieze droege iten:

Helping families starts with a healthy meal, but Thrive Life's passion for helping people stretches past the dinner table. Thrive Life sends 5% of their profits to developing countries, which means your dinner is helping build schools, empower women, and build communities around the world.