Ua mau roa te mau mea atoa i roto i te roaraa o. Ua tamarohia te tamaroa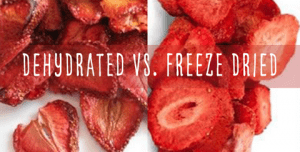 E rave rahi taata o te mana'o nei i te mau hotu marô e te mau hotu marô, hoê â ïa huru. E mea maitai raua no te haaputuraa maa tau maoro e no te mau tauihaa rû, e mea taa ê to ratou " oraraa pa'epa'e ", mai to ratou atoa râ faanahoraa no te faaherehereraa.
Te haumi: No te mea ua mârôhia te tueraa i te pae o te avatea 98 i ni'a i te hanere o te haumi i roto i te maa, e tatarahia te ino o te pa'uraa 90 i ni'a i te hanere.
Te oraraa pa'epa'e: E vai noa te mea no te haumi i ni'a i te pa'epa'e, e te mau maa marô maoro i ropu i te 25 e 30 matahiti, e te mau hotu i roto i te fare ma'i, ia vai maoro noa i te pae hopea 15 e tae atu i te 20 matahiti.
Maa tamaaraa: E tape'a te mau maa tâtô-ore-hia i te rahiraa o te mau ananata e te mau minerale o te maa hotu apî, noa'tu e, e nehenehe i te ohipa ta'î e haamou ohie i taua mau maa ra.