Mercer janalbe'eno'ob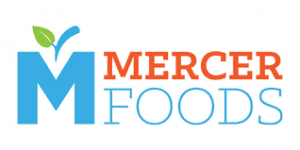 Mercer Foods Bejla'e' le ti' Thrive Freeze Dried Foods "Prospera kuxtal". Ichil ja'ab séen sido increíbles. Thrive Life u ts'o'ok convertido literalmente ti' le líder ti' liofilización yéetel continúa u llamando le ken way yóok'ol kaabe' a medida u Thrive life ku beetik ba'alo'ob ma'alob.; asab eficiente yéetel tecnológicamente superior. Thrive Life ts'o'ok u elevado le listón yéetel le calidad yéetel le procesos liofilización, Ba'ale' ma' k detenemos ti'. A medida u liofilizados janalbe'eno'ob vuelven Amal ka'atéen asab náats'al, Thrive Life continuará destacando u bix u producto le asab ka'anal calidad disponible!
Yéetel tuméen tu pool, Thrive Life has declared the immediate merger with a freeze dry company in California called "Mercer Foods." Mercer foods llc operates out of Modesto CA (Mercer janalbe'eno'ob modesto) ku especializa ti' Yach máan ki' yéetel verduras liofilizadas, ka kóonik le industria yéetel janalbe'eno'ob, Bey uláak' fabricantes. Le anuncio ti' ts'áaik u Thrive Life jach asab muuk' ti' le liofilizadores, Uláak' kúuchilo'ob producción, Páaybe'en ka' agricultores, Bey sistemas yéetel máako'ob yéetel yaan. Le liofilización preserva le ba'ax, Boonil, sabor ka contenido u nutricional le janalbe'eno'ob yo'osal u eliminación le humedad bey vapor ti' le vacío.
Táan k jach entusiasmados yéetel le anuncio ka k seguros ti' u le ba'ala' k ku u ch'íijil exponencialmente.! Le anuncio centra ti' mentik k utia'al jump'éel tuméen exponencial.
More about Mercer janalbe'eno'ob: Mercer Foods llc maintains numerous programs and certifications to ensure that all health and safety regulations, food and sanitation standards are met. Their programs and products are compliant with the regulations and standards established by the FDA, USDA and OSHA. They are committed to producing freeze-dried food products that are 100% safe, tested and in compliance with all allergen programs.
Did you know?
To reduce our energy usage, Mercer Foods draws power from a 220,000 square-foot solar field with 3,852 solar modules. The solar power generated by the field provides two months of Mercer foods plant's power needs annually. They also employ a smart lighting system to ensure reduced electricity usage. Mercer Foods Modesta CA sources all fruits and vegetables ethically and responsibly.
More about thrive life freeze dried foods:

Helping families starts with a healthy meal, but Thrive Life's passion for helping people stretches past the dinner table. Thrive Life sends 5% of their profits to developing countries, which means your dinner is helping build schools, empower women, and build communities around the world.