Grab a quick, healthy snack
everyone will enjoy !
Snackies are a selection of various freeze-dried foods in small pouches that are the perfect size for snacks, packing in lunches, or including in emergency kits. You can select from a nice variety of tasty snacks and fill your Snackies box with 5 varieties — mix and match however you like.

Freeze Dried Food
By simply removing the moisture, we get fresh fruits and veggies that stay fresh for months without preservatives. Could fresh strawberries do that?o.

Guilt Free
Grown and ripened on a family farm, our food maintains their nutrition and flavor without adding anything sketchy—so what you're eating is clean, raw and real.

On The Go
Eating a juicy peach can be…messy. Instead, just open the bag, grab a few slices, and keep going. No napkins required.o.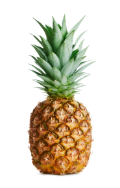 Tasty
Ever tasted a freshly picked pineapple in Costa Rica? Open the bag and you will! Freeze drying makes it happen.