Jiyanê geş bikin, Sûkê geş dikin, and Thrive Le-Vel – Unraveling the differences between these thriving brands. Berî ku em van hersê pargîdaniyan bi navên dengbêj ên wekhev bidin ber hev, ka em li wateya kurt a ya ku ew dikin binihêrin.

Asta geş rêzek hilberên ku ji hêla Le-Vel ve hatine çêkirin e. Asta THRIVE têkeliyek ji Capsules Jiyana Premium THRIVE ye, THRIVE Ultra Micronized Jetek Shake Mix, û Jiyana Premium DFT (Teknolojiya Derma Fusion). Ew pesnê xwe didin formûla vîtamînan a xwezayî û synergîstîk, Mîneral, Nebatên Nebatî, Dij-Oksîdan, Enzîm, Pro-Biyotîk, û Asîdên Amîno. Ew ezmûnek peyda dikin ku ji bo Zilam taybetî zayendî ye & Jin.
Kapsulên ifestyleêwaza Premium Thrive ji bo mêr û jinan hatine çêkirin.
Kapsulên Jiyana Premium têne sêwirandin ku zû werin girtin ku hûn li ser zikê vala şiyar dibin.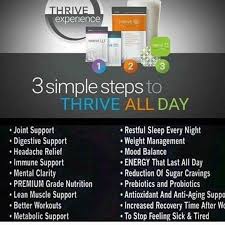 Kapsulên geş dibin formûlek vîtamînan a xwezayî-xwezayî ye, mîneral, jêgirtinên gihayî, antîoksîdan, enzîm, probiotîk û asîdên amînoyî û yekem û tenê formula ultra-prîmî ye ku hatiye pêşve xistin.
Kontrolkirina kîloyan
Performansa nasnameyê
Piştgiriya hevpar
Piştgiriya iltîhaba
Têkoşîna dijî-pîrbûn û antioxidant
Piştgiriya pişikê ya lean
Piştgiriya digestin û parastinê

THRIVE Premium Lifestyle DFT Is a wearable patch and a technological advancement focused on health, tenduristî û birêvebirina kîloyan û divê tavilê piştî vexwarina Thrive Shake were sepandin.
The Thrive level DFT patch formula increases metabolic rate, safî pêşdixistin, rêveberiya giraniya tendurist, bêyî ku beşdarî hilweşîn an xerabûna masûlkeyan bibe mîna pir hilberên windabûna kîloyê yên heyî.
THRIVE Premium DFT qiraxa kulikê ye. Using the DFT patch with THRIVE level Premium Lifestyle Capsule and THRIVE Premium Lifestyle Shake Mix completes the THRIVE level 8 ezmûna hefteyê. Hûn ê ultra-prîmî bistînin, di xurekê de encamên bêhempa, birêvebirina kîlo û behremendiyê.
Kontrolkirina kîloyan
Zelaliya derûnî
Kontrola şehwetê
Teknolojiya Derma Fusion
Piştgiriya metabolîzma
Thrive level Premium Lifestyle Shake Mix is designed to complement the Premium
Kapsulên jîngehê û divê werin girtin 20 ber 40 çend hûrdem piştî ku kapsul girtin.
Ultra-mîkronîze kirin
Formula ku bi mîneralên xurekan dewlemend e
Tevliheviya probiotîk û enzîman
Tevliheviya antîoksîdan û ekstraktan
Piştgiriya pişikê ya lean
Kontrol an bîhnfirehiya giran
Gluten free
Herwisa, mişterî her weha kapsulan digirin û hejikên xurekî yên Pêşkeftî vedixwe. Ji ber ku tenduristî (û taybetî giraniya giran) ji ya ku hûn dixin nav laşê xwe ve têde heye, Thrive Experience di heman demê de nexşeyên fitneyê yên heşt-heftî yên xwerû jî digire nav xwe.
Vegere ser pêlê, kapsul û hejandin, taybetî, gava ku hûn dest bi ezmûna Pêşkeftî dikin hûn çi dikin rastê laşê xwe?
Bi nêrînek ji nêz ve li malzemeyan derdikeve holê ku ev hilber di bingeh de ji vîtamînan pêk tên, asîdên amînoyî, enzîm, û probiotîk (hemî laş hewce dike, lê gelek parêz kêm in), û her weha hilbera windabûnê.
Bi eslê xweyê xwezayî Forslean û mîqdarek baş fasûla qehweyê û çaya kesk MDFVFD
Ew hema hema her tişt e. Hûn ê kîmyewiyanek ecêb an dermanên bi zagonî yên zagonî di hilberên Thrive de veşartî nebînin. Ya ku hûn ê bibînin kî ye kî xwedan xurekên kêrhatî ye. When gava ku bi plana behreya navborî re têkildar dibin, ew hin pêbaweriyê dide dozên windabûn û başbûnê yên bi marqeya Thrive ve girêdayî ye.
MOST ADVANCEDCBD SKINCARE SYSTEM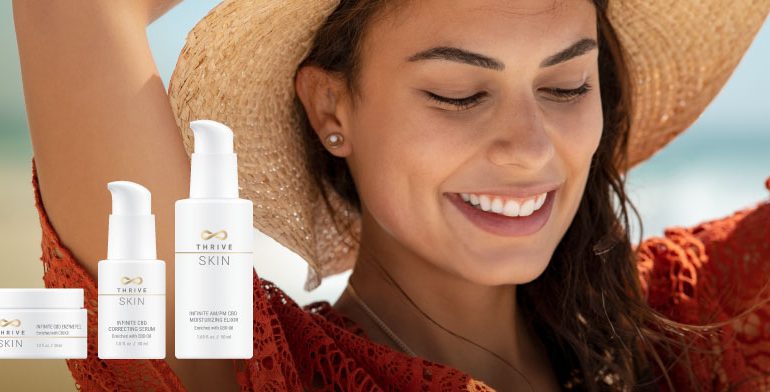 Jiyan geş dikin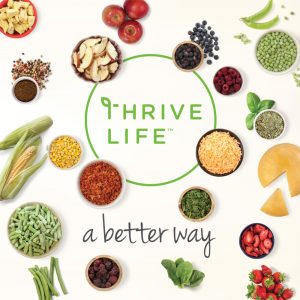 Jiyan geş dikin (Ne ku bi Pêşkeftina Sûkê re tevlihev bibin) pargîdaniyek xwarinê ye ku bi navgîniya kirrûbirra tebeqeyî tiştên firotanê yên cemidî difroşe.
Bê guman, the question people often ask is "do you have any organic products?" The bersiv erê ye. Hin hilber bi organîk têne pejirandin, lê ew hinekî ji wê aloztir e.
Binêre ku girtina çandiniyek organîkî ya pejirandî pêvajoyek dirêj û biha ye. Hûn dikarin fêkî û sebzeyên xwe bi organîkî tevahiya rojê mezin bikin, lê ji ber ku USDA etîketa organîk heye, heya ku hûn vê pêvajoya dirêj û biha derbas nekin hûn nikarin wan hemî organîk bikin.
So the next time you buy organic veg at the grocery store and start praising yourself for paying "the real price of food," ji bîr mekin ku hûn bi rastî buhayê rastîn ê burokrasiyê didin. Jiyana geş li ser malperê ye ku hûn hem hilberên xwezayî û hem jî organîk distînin.
Nirxên Rengdêrên Jiyanê geş bikin
Min çend lêkolîn li ser hilberên jiyana geş kiriye û min jî heye, her wiha, çend gotar li ser nivîsandine. ji bo vê heyamê, Ez bûme heyranek mezin a hilberên yek-hêmanên Thrive ji ber ku tişt li vir e: ew bi rastî hêmanek in. Dibe ku di mirîşkê de mirîşk hebe. Strawberry strawberries hene. Kale.
Dicemidin, hişk kirin û avêtin nav qutiyek bi oksîjenê. Ne hewceyê parastvan e.
Ka em bi kurtasî li hilberên Thrive binêrin
Gelek tişt hene ku ji bo rehetiyê di çenteyên snack de têne, lê sê tişt hene ku tenê di çenteyên snack de têne. Ev firingiyên bexdenûs in, gêzer û îspenax. Heke hûn ji bo zarokên xwe xwarina beet an jî îspenax dijwar in, ev bersiva ku hûn lê digerin e!
Firotên Beetroot mîna tevliheviyek peach û sêvan çêdibin, û ew tam sirûd e: konserveyê pûkê peach, konsolê applesauce, konsantre ava cranberry, juice koncentrate beetroot, cranberry.
Xwarinên fêkiyan ên îspenax sêv hene, pirteqal, mûz, û îspenax, dema ku di xwarinên gêzerê de pûng hene, strawberries, ava sêvê, ava gêzerê, û ava gêzerê reş.
Li vir e ku ez ji hevalên xwe yên dilşewatên Thrive Life re piçek aciz dibim û ji min populer nabin. Ez ne heyranek mezin ê bostanên mast im.
Arekir pêşî tê, berî mast. Paşan, piştî mast, bi gelemperî ava fêkiyê komkirî heye (li ser tama xwe dispêre), tapiya tirşikê, tam (ew çi ye?) û riboflavin.
Danberhevkirina sê pargîdaniyên Thrive
Jiyanê geş bikin (li ThriveFreeze.com em berhemên Thrive Life Freeze Dried difroşin) tenê hilberên pêş-çêkirî difroşin, just add water. These types of products have their place. Hûn carinan gava ku hûn nekarin xwarinê bikin wan ji bo rewşên awarte digirin. Di heman demê de dema ku hûn nexşeyek mijûl jî hene, xweş in ku bi wan re hebin. Jî, gava ku hûn hîn ne rêxistinî ne û tenê hewceyê xwarinek bilez in.
Jiyanê geş bikin, sûkê geş dikin, Honeyville, û Augason Farms hilberên ku wekî hêmanên takekesî di qutiyên veqetandî de hene hene. Ev tê vê wateyê ku ew karanîna wan hêsan in û di pîrê xwe de dixebitin, recipes asayî. Ev dihêle hûn "ya ku hûn diparêzin bixwin û ya ku hûn dixwin hilînin". Thrive life only offers a few "just add water" meals, û asta geşbûnê dibe ku ya herî zêde pêşkêşî dike (lê gelek xwarinên wan ên yek hêman jî hene).
Thrive piraniya tenekeyên hêmanên yekane pêşkêşî dike ku bêkêmasî parastvan tê de tune / additives. Ev tê vê wateyê ku tenekek fasûlî kesk ew e: 100% konservekirî, fasûlî kesk cemidî an qet qelandî. Bazara geş û asta geşbûnê jî gelek ji van hilberan hene, her çend Thrive piraniya wan heye. Van her sê pargîdaniyan qutiyên hêmanên kesane yên bi additive an konservantî hene, her çend geşbûn kêmtirîn jî heye. Bawer bikin ku etîketan bixwînin, ger ev ji bo we girîng e.
Jiyana geş çend tiştên din pêşkêşî dike ku karanîna xwarina we hêsantir dike:
A show xwarinçêkirinê mehane bi chef profesyonel (Chef Todd), H
Malperek danasînê ya ku tê de xwarinên Chef Todd û hem jî gelek şêwirmend û dahata xerîdar hene
The Thrive Guide: pirtûkek bi serişteyên li ser ka meriv çawa piraniya hilberên wan bikar tîne.
Ez nizanim gelo bazara geş û asta geşedanê ji bo fêrbûna ka meriv çawa hilberên wan bikar tîne ev celeb piştgirî pêşkêşî dike. Gava ku meriv dizane meriv hilberê çawa bikar tîne, veguheztin pir hêsantir e û çop pir hindiktir e.
Ne girîng e ku hûn li ku derê xwarina xwe bikirin, heke hûn dixwazin rotasyonê hêsantir bikin, Pêşkeftî Jiyanê xwedan pergalên zivirandina xwarinê yên fantastîk e – hin ji bo pantorê we û yên din jî ku bi tenê ne.
Hevberkirina pakêta Xwarinê geş bikin
Piraniya depoya xwarinê dikeve hundur 10 tenekeyên tenik (1 tenekeyên galonê), 5 ber 6 donên galonê, an bi girseyî (divê hûn bixwe wê pak bikin). Carinan pêça xwarinê bixwe dibe vebijarka herî erzan. Ev dihêle ku van xwarinan di kalîteyê de diguhere.
Thrive cans are double coated to prevent rusting on the outside or a "tinplate" taste on the inside. Cara dawî min kontrol kir, Thrive Food stûrtirîn bikar tîne, tenekeyên herî kalîteya her pargîdaniyê. Kubên wan jî bi qepaxa gamayê tê ku ecêb e.
Semaya berhemên jiyanê
Xwarina xweş tiştek e ku îro bêtir kes hewl didin ku bikin. Tenê ji ber ku tu dixwazî ​​xwarina bijûn food nayê wê wateyê ku tu bêtir dem. Hûn bi xwe digerin, ji bo fikrên xwarinê, ku tê de recipes bi lez, ku her tim bi tendurîstî dê. Dîtina xwarinên ku hûn dixwazin bi berdewamî çêbikin hêsan e.
Ne girîng e ku hûn ji kîjan cûreyên xwarinê hez dikin ku bixwin, hûn dikarin ramanên xwarinê yên ku dê hewcedariyên we bicîh bînin bibînin. Her tişt heye, ji xwarinên bilez ku xwarinê li ser sifrê digirin heya fêkiyên saxlem, snacks hwd. Ya ku divê hûn bikin ev e ku hûn biryar bidin ka kîjan hûn dixwazin pêşî biceribînin.
Tewra hûn dikarin ji bo vejeteryanek ramanên xwarina mezin jî bibînin. Ji bo hilbijartina ew qas xwarinên tendurist ên baş hene; tewra evîndarên goşt jî dikarin hilbijêrin ku van xwarinan dem bi dem biceribînin. Hê çêtir, wekî gelek xwarinan goşt û proteîn tê de hene, xwarinên kornê, pelikên kartolan ên birincê yên tavilê hwd. danasînek kurt a tiştê ku hilberên geş dibin.
Berikên tevlihev (strawberries, blueberry û raspberry)
Bicî, her tevliheviyek fêkî ya ku hûn dikarin bi hêsanî tevlihev bikin hêja ye. Van berûkan çavkaniyên baş ên fîber û antioxidant in. Ji bo rehetiyê, heta hûn dikarin tûrikên mezin fêkiyên cemidî bikirin û serê sibehê perçeyên hewce hildin û divê ew serê sibê amade bibin ku bixwin.
Kartol çavkaniyek baş a fîber û vîtamîna A ye. Cilûbergê li ser çopa sivik bê guman ne wekî xwarina gêzer bi tendurist e, but only a small amount provides that extra boost to make it look "flavorful" ". Ez diçim mezraya ronahiyê ji ber, min bê hêvî nekin, rançê bê rûn tama wê ya tirsnak heye … tenê wiya bihêle 2 kevçîyên xwarinê an kêmtir.
Berikên tevlihev (strawberries, blueberry û raspberry)
Bicî, her tevliheviyek fêkî ya ku hûn dikarin bi hêsanî tevlihev bikin hêja ye. Van berûkan çavkaniyên baş ên fîber û antioxidant in. Ji bo rehetiyê, heta hûn dikarin tûrikên mezin fêkiyên cemidî bikirin û serê sibehê perçeyên hewce hildin û divê ew serê sibê amade bibin ku bixwin.
Pîvana kesk xwarinek baş a qurçikî ye, çavkaniyek baş a fîber peyda dike û hin sosê çandiniyê bêyî bandorek pir neyînî çêja zêde dike. Tenê sosê biparêzin / sosê to 2 kevçîyên xwarinê an kêmtir.
Xiyar xwesteka qeşeng û çavkaniyek baş a vîtamînan têr dike. Humusek bi piçek zêdek zêde biceribînin, mîna hummus dill, xwesteka şor têr bikin.
Ew xwarina bêkêmasî ya xwezayê ye. Hêkên mirîşkan, ku bi gelemperî ji hêla mirovan ve têne xwarin, bi proteîn û kolîn têne barkirin, ku di hilberîna asîdên amînoyî yên girîng de girîng in. Ew gelek vîtamîn tê de heye, wek vîtamînên A, B2, B6, B9 û B12, û mîneralên wekî kalsiyûm, fosfor û potasiyûm. Di zerka hêkê de hemî vîtamînên A hene, D û E. Gava ku hêk xav têne xwarin, ew hêz û enerjiyê didin laş.
Genimên wekî birinc, ceh, genim û ceh li gelek welatan xwarinên bingehîn in. Ew wekî genim têne senifandin û li cîhanê berhema herî girîng in, bi mîqdarên pir dewlemend ên proteînê. Oat cereal e ku bi proteîn pir dewlemend e. Xwarinên oat di dema taştê de çêtirîn têne pêşkêş kirin ji ber ku ew têra rojê enerjiyê peyda dikin.
Gûz dema xav bi gelemperî saxlem in. Gelek findiq çavkaniyek baş a vîtamîna B2 ne, E û şopên mîneralên mîna magnezyûm hene, fosfor, sifir û potasiyûm. Gûzên xav bi giranî ji hêla proteîn ve dewlemend in, asîd û fîbera folîk. Gûz, heke neyê pijandin, herî tendurist têne hesibandin, bi qasî gûzên din du caran antîoksîdan heye.
Fêkiyên ji bo mirovan pir hêja ne ji ber ku ew çavkaniya avê û fîberên baş in. Di heman demê de çavkaniyek xwezayî ya vîtamîna C ye. Piraniya fêkiyan di heman demê de bi proteîn jî dewlemend in, mûz jî tê de, sêv, melon, mango, peaches, pirteqal, çerçî, dûkel û zeytûn. Ku laşê xwe bi proteînê dewlemend bikin, hûn dikarin van fêkiyan têxin nav parêza xwe. Çêkirina hin ji van fêkiyên ji bo xwarinan di heman demê de dê proteînek tendurist bide we.
Sebzeyên pelî bi gelemperî proteîn zêde ne, kêm rûn û kêm kalorîk e. Di wan de vîtamîna C jî heye, lutein, karotenoyîd, asîdê folîk û vîtamîna K. Ew bi kalsiyûm dewlemend in, hesin û fîbera xwarinê. Di nav sebzeyên pelî yên bi proteîn de spinax tê de heye, brokolî, kelem û marût.
Cookie dê arîkariya vê hesreta karbohîdartan bikin. Çerezên tev de fîber û antîoksîdan hene. Ji bilî sûdên vîtamîn û proteînên di hilberên şîr de, penêr dê we dirêjtir têr bike û nehêle ku hûn pir caran xwarinê bixwin.
Edamame çavkaniyek baş a fîber û proteînê ye. Divê hûn wan li girava xwarina cemidî ya supermarket bibînin. Tûrikek sandwîçê tijî bikin û bikelînin û wan wekî xwarinek bixwin. Ji bo bîhnxweşek piçûktir, piçek xwêya behrê lê zêde bikin û wê di tûrikê de bihejînin.
Ew têkelê bêkêmasî yê şirîn û zelal e / zêdexwê. Li bajaran rûn heye, lê rûnê wê yê baş e. Rehîs çavkaniyek baş a fîber e. Biceribînin ku tenê piçek xwêya deryayê zêde bikin ku hinekî bîhnxweşek zêde li badiman zêde bikin.
Penîrê Monterey yê Parçkirî
Bê guman, gelek kêmasiyên vê snackê hene (rûn, kolesterol, sodyûm), lê mîqdar kêm in û proteîn dê we bêtir têr bikin da ku hûn ji hesretên pêşerojê dûr nekevin. Li gorî çentê Doritos xwarinek tendurist e.
Sêv çavkaniyek baş a fîber û vîtamîna C ne. Biceribînin ku çermê sêvê biparêzin ji ber ku tê de gelek vîtamîn C heye. Di rûnê fistiqê de gelek proteîn hene ku wê dirêjtir dihêlin. Tenê ji bilî xwe biparêzin 1-2 kevçîyên xwarinê.
Sûkê geş dikin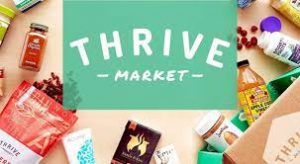 Thrive Market bazirganiyek bingeha endametiya e-bazirganiya amerîkî ye ku hilberên xwarina xwezayî û organîk pêşkêş dike. Ew ji hêla Nick Green ve hate damezrandin, Gunnar Lovelace, Kate Mulling, û Sasha Siddhartha. Li gorî malpera wan,
Ew sereke di bingeh de li ser 5 hemî xwezayî, bingeha nebatan, ne GMO, gluten-free û hilberên tenduristiyê yên xwedan mezinbûnê hemî bi kesane ve hatine pêçandin ku ew pir barkêş û girtina wan pir hêsan e. Bi van tevan re, ne hewce ye ku tevlihev bibe, pîvan, an bîranînan saz bikin ku wan bigirin.
Bi tenê şiyar bibin, wergirtin 2 yên kapsul û 20-40 çend hûrdem şûnda Laksa Jiyana Mixê vedixwin û DFT bikar tînin.
Bedewiya Paqij, Staples Pantry Organic Home Non-Toxic
Li jêr çend taybetmendiyên ku ji hêla sûkê ve pêşve diçin hene
Têketina li ser sepana Thrive Market, karanîna wê hêsan e, karanîna zû û hêsan e. hêsan e ku meriv tiştikên ku li selikê diqedîne zêde bike.
Bo sûkê geş dikin, hûn didin $60 heqê endametiya salane, û navnîş bikin. Her çend bi îhtîmalek mezin hûn dikarin li heman firotkarên din ên serhêl û li firoşgeha firotanê ya herêmî gelek heman berheman bibînin. Lê beşa heyecan ev e, ji bo her endamtiya drav ew endametiyek belaş pêşkêşî keşeyekî dahatê kêm dikin, mamosteyê dibistana giştî, an malbatê.
Li vir bonusek din e: Heke hûn ji bêtir lêçûn bikin $ 49, sewqiyat her gav BELA e.
Li ser navnîşa bikarhêner û pêvajoya dravê wan diaxivin, hemî pir hêsan têne rêve kirin, ew gelek xwarin û tiştên ku nayên perçekirin hilînin ku em bi rêkûpêk bikar tînin, û pakkirin û şandin bi bandor in. Ew materyalên hişk bikar tînin û karekî ecêb dikin ku camê ji her tiştê din û torbeyên plastîkî ji bo her tiştê dibe bila bibe veqetînin.