Berî ku em van hersê pargîdaniyan bi navên dengbêj ên wekhev bidin ber hev, ka em li wateya kurt a ya ku ew dikin binihêrin.
Sûkê geş dikin
Thrive Market bazirganiyek bingeha endametiya e-bazirganiya amerîkî ye ku hilberên xwarina xwezayî û organîk pêşkêş dike. Ew ji hêla Nick Green ve hate damezrandin, Gunnar Lovelace, Kate Mulling, û Sasha Siddhartha. Li gorî malpera wan,
Ew sereke di bingeh de li ser 5 hemî xwezayî, bingeha nebatan, ne GMO, gluten-free û hilberên tenduristiyê yên xwedan mezinbûnê hemî bi kesane ve hatine pêçandin ku ew pir barkêş û girtina wan pir hêsan e. Bi van tevan re, ne hewce ye ku tevlihev bibe, pîvan, an bîranînan saz bikin ku wan bigirin.
Bi tenê şiyar bibin, wergirtin 2 yên kapsul û 20-40 çend hûrdem şûnda Laksa Jiyana Mixê vedixwin û DFT bikar tînin.
Bedewiya Paqij, Staples Pantry Organic Home Non-Toxic
Li jêr çend taybetmendiyên ku ji hêla sûkê ve pêşve diçin hene
Têketina li ser sepana Thrive Market, karanîna wê hêsan e, karanîna zû û hêsan e. hêsan e ku meriv tiştikên ku li selikê diqedîne zêde bike.
Bo sûkê geş dikin, hûn didin $60 heqê endametiya salane, û navnîş bikin. Her çend bi îhtîmalek mezin hûn dikarin li heman firotkarên din ên serhêl û li firoşgeha firotanê ya herêmî gelek heman berheman bibînin. Lê beşa heyecan ev e, ji bo her endamtiya drav ew endametiyek belaş pêşkêşî keşeyekî dahatê kêm dikin, mamosteyê dibistana giştî, an malbatê.
Li vir bonusek din e: Heke hûn ji bêtir lêçûn bikin $ 49, sewqiyat her gav BELA e.
Li ser navnîşa bikarhêner û pêvajoya dravê wan diaxivin, hemî pir hêsan têne rêve kirin, ew gelek xwarin û tiştên ku nayên perçekirin hilînin ku em bi rêkûpêk bikar tînin, û pakkirin û şandin bi bandor in. Ew materyalên hişk bikar tînin û karekî ecêb dikin ku camê ji her tiştê din û torbeyên plastîkî ji bo her tiştê dibe bila bibe veqetînin.
Pêşniyarên asta pêşve bibin
Asta geş rêzek hilberên ku ji hêla Le-Vel ve hatine çêkirin e. Asta THRIVE têkeliyek ji Capsules Jiyana Premium THRIVE ye, THRIVE Ultra Micronized Jetek Shake Mix, û Jiyana Premium DFT (Teknolojiya Derma Fusion). Ew pesnê xwe didin formûla vîtamînan a xwezayî û synergîstîk, Mîneral, Nebatên Nebatî, Dij-Oksîdan, Enzîm, Pro-Biyotîk, û Asîdên Amîno. Ew ezmûnek peyda dikin ku ji bo Zilam taybetî zayendî ye & Jin.
Kapsulên ifestyleêwaza Premium Thrive ji bo mêr û jinan hatine çêkirin.
Kapsulên Jiyana Premium têne sêwirandin ku zû werin girtin ku hûn li ser zikê vala şiyar dibin.
Kapsulên geş dibin formûlek vîtamînan a xwezayî-xwezayî ye, mîneral, jêgirtinên gihayî, antîoksîdan, enzîm, probiotîk û asîdên amînoyî û yekem û tenê formula ultra-prîmî ye ku hatiye pêşve xistin.
Kontrolkirina kîloyan
Performansa nasnameyê
Piştgiriya hevpar
Piştgiriya iltîhaba
Têkoşîna dijî-pîrbûn û antioxidant
Piştgiriya pişikê ya lean
Piştgiriya digestin û parastinê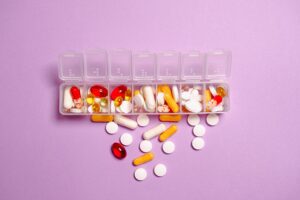 THRIVE Premium Lifestyle DFT Pêşkeftinek teknolojîkî ye ku li tenduristiyê disekine, tenduristî û birêvebirina kîloyan û divê tavilê piştî vexwarina Thrive Shake were sepandin.
Formula patchê Thrive DFT rêjeya metabolîzmê zêde dike, safî pêşdixistin, rêveberiya giraniya tendurist, bêyî ku beşdarî hilweşîn an xerabûna masûlkeyan bibe mîna pir hilberên windabûna kîloyê yên heyî.
THRIVE Premium DFT qiraxa kulikê ye. Bikaranîna patch DFT bi THRIVE Premium Lifestyle Capsule û THRIVE Premium Lifestyle Shake Mix THRIVE temam dike 8 ezmûna hefteyê. Hûn ê ultra-prîmî bistînin, di xurekê de encamên bêhempa, birêvebirina kîlo û behremendiyê.
Kontrolkirina kîloyan
Zelaliya derûnî
Kontrola şehwetê
Teknolojiya Derma Fusion
Piştgiriya metabolîzma
Thrive Premium Lifestyle Shake Mix ji bo temamkirina Premiumê hatî çêkirin
Kapsulên jîngehê û divê werin girtin 20 ber 40 çend hûrdem piştî ku kapsul girtin.
Ultra-mîkronîze kirin
Formula ku bi mîneralên xurekan dewlemend e
Tevliheviya probiotîk û enzîman
Tevliheviya antîoksîdan û ekstraktan
Piştgiriya pişikê ya lean
Kontrol an bîhnfirehiya giran
Gluten free
BLEXWNE BXWNE: Em ne bi Thrive Le-Vel û ne jî hevkar in an ji vê yekê komîsyonan çêdikin. Me hilberên wan bi xwe bikar ne aniye û Le-Vel pêşniyar nakin.
Herwisa, mişterî her weha kapsulan digirin û hejikên xurekî yên Pêşkeftî vedixwe. Ji ber ku tenduristî (û taybetî giraniya giran) ji ya ku hûn dixin nav laşê xwe ve têde heye, Thrive Experience di heman demê de nexşeyên fitneyê yên heşt-heftî yên xwerû jî digire nav xwe.
Vegere ser pêlê, kapsul û hejandin, taybetî, gava ku hûn dest bi ezmûna Pêşkeftî dikin hûn çi dikin rastê laşê xwe?
Le vel nirxandinên melzemeyê geş dibin
Bi nêrînek ji nêz ve li malzemeyan derdikeve holê ku ev hilber di bingeh de ji vîtamînan pêk tên, asîdên amînoyî, enzîm, û probiotîk (hemî laş hewce dike, lê gelek parêz kêm in), û her weha hilbera windabûnê.
Bi eslê xweyê xwezayî Forslean û mîqdarek baş fasûla qehweyê û çaya kesk MDFVFD
Ew hema hema her tişt e. Hûn ê kîmyewiyanek ecêb an dermanên bi zagonî yên zagonî di hilberên Thrive de veşartî nebînin. Ya ku hûn ê bibînin kî ye kî xwedan xurekên kêrhatî ye. When gava ku bi plana behreya navborî re têkildar dibin, ew hin pêbaweriyê dide dozên windabûn û başbûnê yên bi marqeya Thrive ve girêdayî ye.
Jiyan geş dikin
Jiyan geş dikin (Ne ku bi Pêşkeftina Sûkê re tevlihev bibin) pargîdaniyek xwarinê ye ku bi navgîniya kirrûbirra tebeqeyî tiştên firotanê yên cemidî difroşe.
Bê guman, pirsa mirov bi piranî dipirse ev e "hilberên organîk ên we hene??" The bersiv erê ye. Hin hilber bi organîk têne pejirandin, but it's a little more complicated than that.
See that getting a certified organic farm is a long and expensive process. You can grow your fruits and vegetables organically throughout the day, but because the USDA has the organic label, you can't make them all organic unless you go through this long and expensive process.
So the next time you buy organic veg at the grocery store and start praising yourself for paying "the real price of food," remember that you are actually paying the real price of the bureaucracy. Thrive life is on site where you get both natural and organic products.
Thrive life Ingredients reviews
I have done few researches on thrive life products and I have, as well, written a few articles on it. for this period of time, I have become a huge fan of Thrive's single-ingredient products because here's the thing: they really are an ingredient. Chicken may contain chicken. Strawberries contain strawberries. Kale.
They are frozen, dried and thrown into a box with an oxygen absorber. No need for preservatives.
Let's take a brief look at Thrive products
There are a lot of things that come in snack bags for convenience, but there are three things that only come in snack bags. These are fries of beets, carrots and spinach. If you're having a hard time getting your kids to eat beets or spinach, this is the answer you've been looking for!
Beetroot fries taste like a mixture of peaches and apples, and that's exactly what the anthem is: peach puree concentrate, applesauce concentrate, cranberry juice concentrate, juice concentrate beetroot, cranberry.
Spinach fruit snacks contain apples, oranges, bananas, and spinach, while carrot snacks contain peaches, strawberries, apple juice, carrot juice, and black carrot juice.
This is where I get a little bored and unpopular with my fellow Thrive Life enthusiasts. I'm not a big fan of yogurt bites.
Sugar comes first, before yogurt. Then, after yogurt, there is usually concentrated fruit juice (based on flavor), tapioca starch, flavor (what is it?) and riboflavin.
Comparing three Thrive companies
Thrive Life (at ThriveFreeze.com we sell Thrive Life Freeze Dried products) only sell pre-made products, just add water. These types of products have their place. You take them for emergencies sometimes when you can't cook. They are also nice to have during daytime when you have a busy schedule. Also, when you are not organized yet and just need a quick meal.
Thrive Life, sûkê geş dikin, Honeyville, and Augason Farms have products available as individual ingredients in separate boxes. This means that they are easy to use and run in your own old, usual recipes. This allows you to "eat what you store and store what you eat". Thrive life only offers a few "just add water" meals, and thrive level probably offers the most (but they also have a lot of single-ingredient foods).
Thrive offers most single ingredient cans that contain absolutely no preservatives / additives. This means that a can of green beans is just that: 100% canned, frozen or never cooked green beans. Thrive market and thrive level also have many of these products, although Thrive has most of them. All three companies have individual ingredient boxes with additives or preservatives, although thrive has the least. Be sure to read the labels, if this is important to you.
Thrive life offers a few more things that make using your food easier:
A monthly cooking show with a professional chef

(

Chef Todd

),

H

A recipe site featuring Chef Todd's recipes as well as numerous consultants and customers revenue

The Thrive Guide

:

a book with tips on how to use most of their products

.
I don't know if thrive market and thrive level offer this type of support for learning how to use their products. When one knows how to use the product, the turnover is much easier and the waste is much less.
No matter where you choose to buy your food, heke hûn dixwazin rotasyonê hêsantir bikin, Pêşkeftî Jiyanê xwedan pergalên zivirandina xwarinê yên fantastîk e – hin ji bo pantorê we û yên din jî ku bi tenê ne.
Hevberkirina pakêta Xwarinê geş bikin
Piraniya depoya xwarinê dikeve hundur 10 tenekeyên tenik (1 tenekeyên galonê), 5 ber 6 donên galonê, an bi girseyî (divê hûn bixwe wê pak bikin). Carinan pêça xwarinê bixwe dibe vebijarka herî erzan. Ev dihêle ku van xwarinan di kalîteyê de diguhere.
Kaniyên pêşkeftî du caran têne pêçandin da ku li derve zirav nekeve an jî li hundur tama "tinplate" nehêle. Cara dawî min kontrol kir, Thrive Food stûrtirîn bikar tîne, tenekeyên herî kalîteya her pargîdaniyê. Kubên wan jî bi qepaxa gamayê tê ku ecêb e.
Semaya berhemên jiyanê
Xwarina xweş tiştek e ku îro bêtir kes hewl didin ku bikin. Tenê ji ber ku tu dixwazî ​​xwarina bijûn food nayê wê wateyê ku tu bêtir dem. Hûn bi xwe digerin, ji bo fikrên xwarinê, ku tê de recipes bi lez, ku her tim bi tendurîstî dê. Dîtina xwarinên ku hûn dixwazin bi berdewamî çêbikin hêsan e.
No matter what types of food you like to eat, you can find meal ideas that will suit your needs. Everything is available, from quick foods to get food on the table to healthy fruits, snacks etc. All you need to do is decide which ones you want to try first.
You can even find great dinner ideas for a vegetarian. There are so many good healthy foods to choose from; even meat lovers can choose to try these dishes from time to time. Even better, as many dishes include meats and proteins, corn meals, instant white rice potato chunks etc. giving a brief summary of what thrive products entail.
Mixed berries

(

strawberries

,

blueberries and raspberries

)
Really, any fruit mixture that you can mix easily is excellent. These berries are good sources of fiber and antioxidants. For convenience, heta hûn dikarin tûrikên mezin fêkiyên cemidî bikirin û serê sibehê perçeyên hewce hildin û divê ew serê sibê amade bibin ku bixwin.
Kartol çavkaniyek baş a fîber û vîtamîna A ye. Cilûbergê li ser çopa sivik bê guman ne wekî xwarina gêzer bi tendurist e, lê tenê hebkî hindik wê zêdehiya zêde peyda dike da ku xuya bike "flavorful" ". Ez diçim mezraya ronahiyê ji ber, min bê hêvî nekin, rançê bê rûn tama wê ya tirsnak heye … tenê wiya bihêle 2 kevçîyên xwarinê an kêmtir.
Mixed berries

(

strawberries

,

blueberries and raspberries

)
Really, any fruit mixture that you can mix easily is excellent. These berries are good sources of fiber and antioxidants. For convenience, heta hûn dikarin tûrikên mezin fêkiyên cemidî bikirin û serê sibehê perçeyên hewce hildin û divê ew serê sibê amade bibin ku bixwin.
Pîvana kesk xwarinek baş a qurçikî ye, çavkaniyek baş a fîber peyda dike û hin sosê çandiniyê bêyî bandorek pir neyînî çêja zêde dike. Tenê sosê biparêzin / sosê to 2 kevçîyên xwarinê an kêmtir.
Xiyar xwesteka qeşeng û çavkaniyek baş a vîtamînan têr dike. Humusek bi piçek zêdek zêde biceribînin, mîna hummus dill, xwesteka şor têr bikin.
Ew xwarina bêkêmasî ya xwezayê ye. Hêkên mirîşkan, ku bi gelemperî ji hêla mirovan ve têne xwarin, bi proteîn û kolîn têne barkirin, ku di hilberîna asîdên amînoyî yên girîng de girîng in. Ew gelek vîtamîn tê de heye, wek vîtamînên A, B2, B6, B9 û B12, û mîneralên wekî kalsiyûm, fosfor û potasiyûm. Di zerka hêkê de hemî vîtamînên A hene, D û E. Gava ku hêk xav têne xwarin, ew hêz û enerjiyê didin laş.
Genimên wekî birinc, ceh, genim û ceh li gelek welatan xwarinên bingehîn in. Ew wekî genim têne senifandin û li cîhanê berhema herî girîng in, bi mîqdarên pir dewlemend ên proteînê. Oat cereal e ku bi proteîn pir dewlemend e. Xwarinên oat di dema taştê de çêtirîn têne pêşkêş kirin ji ber ku ew têra rojê enerjiyê peyda dikin.
Gûz dema xav bi gelemperî saxlem in. Gelek findiq çavkaniyek baş a vîtamîna B2 ne, E û şopên mîneralên mîna magnezyûm hene, fosfor, sifir û potasiyûm. Gûzên xav bi giranî ji hêla proteîn ve dewlemend in, asîd û fîbera folîk. Gûz, heke neyê pijandin, herî tendurist têne hesibandin, bi qasî gûzên din du caran antîoksîdan heye.
Fêkiyên ji bo mirovan pir hêja ne ji ber ku ew çavkaniya avê û fîberên baş in. Di heman demê de çavkaniyek xwezayî ya vîtamîna C ye. Piraniya fêkiyan di heman demê de bi proteîn jî dewlemend in, mûz jî tê de, sêv, melon, mango, peaches, oranges, çerçî, dûkel û zeytûn. Ku laşê xwe bi proteînê dewlemend bikin, hûn dikarin van fêkiyan têxin nav parêza xwe. Çêkirina hin ji van fêkiyên ji bo xwarinan di heman demê de dê proteînek tendurist bide we.
Sebzeyên pelî bi gelemperî proteîn zêde ne, kêm rûn û kêm kalorîk e. Di wan de vîtamîna C jî heye, lutein, karotenoyîd, asîdê folîk û vîtamîna K. Ew bi kalsiyûm dewlemend in, hesin û fîbera xwarinê. Di nav sebzeyên pelî yên bi proteîn de spinax tê de heye, brokolî, kelem û marût.
Cookie dê arîkariya vê hesreta karbohîdartan bikin. Çerezên tev de fîber û antîoksîdan hene. Ji bilî sûdên vîtamîn û proteînên di hilberên şîr de, penêr dê we dirêjtir têr bike û nehêle ku hûn pir caran xwarinê bixwin.
Edamame çavkaniyek baş a fîber û proteînê ye. Divê hûn wan li girava xwarina cemidî ya supermarket bibînin. Tûrikek sandwîçê tijî bikin û bikelînin û wan wekî xwarinek bixwin. Ji bo bîhnxweşek piçûktir, piçek xwêya behrê lê zêde bikin û wê di tûrikê de bihejînin.
Ew têkelê bêkêmasî yê şirîn û zelal e / zêdexwê. Li bajaran rûn heye, lê rûnê wê yê baş e. Rehîs çavkaniyek baş a fîber e. Biceribînin ku tenê piçek xwêya deryayê zêde bikin ku hinekî bîhnxweşek zêde li badiman zêde bikin.
Penîrê Monterey yê Parçkirî
Bê guman, gelek kêmasiyên vê snackê hene (rûn, kolesterol, sodyûm), lê mîqdar kêm in û proteîn dê we bêtir têr bikin da ku hûn ji hesretên pêşerojê dûr nekevin. Li gorî çentê Doritos xwarinek tendurist e.
Sêv çavkaniyek baş a fîber û vîtamîna C ne. Biceribînin ku çermê sêvê biparêzin ji ber ku tê de gelek vîtamîn C heye. Di rûnê fistiqê de gelek proteîn hene ku wê dirêjtir dihêlin. Tenê ji bilî xwe biparêzin 1-2 kevçîyên xwarinê.