Before we compare these three companies with similar sounding names, let us look at a brief meaning of what they do.
Thrive Market
Thrive Market is an American e-commerce membership-based retailer offering natural and organic food products. It was founded by Nick Green, Gunnar Lovelace, Kate Mulling, and Sasha Siddhartha. According to their website,
It majors basically on 5 all natural, plant-based, non-GMO, gluten-free and nutritional health enhancing products all individually wrapped making them very portable and very easy to take. With all these, there's no need to mix, measure, or set reminders to take them.
Simply wake up, take 2 of the capsules and 20-40 minutes later drink the Lifestyle Mix shake and apply the DFT.
Clean Beauty, Non-Toxic Home Organic Pantry Staples
Below are few features processed by thrive market
Logging in on Thrive Market app, it's easy to use, fast and easy to use. it's easy to add things to cart as soon as you see them running out.
For thrive market, you pay $60 annual membership fee, and sign up. Although you can most likely find many of the same products at other online retailers and at local grocery store. But the thrilling part is, for every paid membership they offer a free membership to a low income veteran, public school teacher, or family.
Here's another bonus: If you spend more than $ 49, shipping is always FREE.
Talking about their user interface and payment process, all are very easy to navigate, they carry a lot of food and non-perishable items that we use regularly, and the packing and shipping are impressive. They use sturdy materials and do an amazing job packing the glass separately from everything else and plastic bags for anything that might leak.
Thrive level reviews
Thrive level is a line of products manufactured by Le-Vel. The THRIVE level is a combination of THRIVE Premium Lifestyle Capsules, THRIVE Ultra Micronized Lifestyle Shake Mix, and Premium Lifestyle DFT (Derma Fusion Technology). They boast of premium naturopathic and synergistic formula of Vitamins, Minerals, Plant Extracts, Anti-Oxidants, Enzymes, Pro-Biotics, and Amino Acids. They provide an experience that is gender specific for Men & Women.
Thrive Premium Lifestyle capsules are designed for men and women

.

Premium Lifestyle capsules are designed to be taken as soon as you wake up on an empty stomach

.
Thrive capsules are an all-natural naturopathic formula of vitamins, minerals, herbal extracts, antioxidants, enzymes, probiotics and amino acids and is the first and only ultra-premium formula ever developed.
Weight control

Cognitive performance

Joint support

Inflammation support

Anti-aging and antioxidant blend

Lean muscle support

Digestive and immune support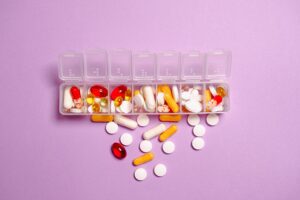 THRIVE Premium Lifestyle DFT Is a technological advancement focused on health, wellness and weight management and should be applied immediately after drinking the Thrive Shake.
The Thrive DFT patch formula increases metabolic rate, promoting clean, healthy weight management, without contributing to muscle breakdown or deterioration like most weight loss products available.
THRIVE Premium DFT is the icing on the cake. Using the DFT patch with THRIVE Premium Lifestyle Capsule and THRIVE Premium Lifestyle Shake Mix completes the THRIVE 8 week experience. You will get ultra-premium, unmatched results in nutrition, weight management and fitness.
Weight control

Mental clarity

Appetite control

Derma Fusion Technology

Metabolic support
Thrive Premium Lifestyle Shake Mix is ​​designed to complement the Premium
Lifestyle capsules and should be taken 20 to 40 minutes after taking the capsules.
Ultra-micronized

Formula rich in nutrient minerals

Blend of probiotics and enzymes

Blend of antioxidants and extracts

Lean muscle support

Weight control or fitness

Gluten free
PLEASE NOTE: We are NOT associated with Thrive Le-Vel and NOT an affiliate or make commissions from this. We have not used their products personally and are not recommending Le-Vel.
In addition, customers also take capsules and drink special Thrive nutritional shakes. And because health (and weight loss in particular) involves more than what you put into your body, Thrive Experience also incorporates tailored eight-week fitness plans.
Back to the patch, capsules and shakes, specifically, what exactly do you put into your body when you embark on the Thrive experience?
Le vel thrive ingredient reviews
Taking a closer look at the ingredients reveals that these products are basically made up of vitamins, amino acids, enzymes, and probiotics (all that the body needs, but many diets lack), as well as the product of weight loss.
Of natural Forslean origin and a good amount of coffee bean and green tea MDFVFD
That is just about everything. You won't find any weird chemicals or barely legal drugs hidden in Thrive products. What you will find is a who's who of useful nutrients. And when combined with the aforementioned fitness plan, it lends some credibility to the weight loss and wellness claims attached to the Thrive brand.
Thrive life
Thrive life (Not to be confused with Thrive Market) is a food company that sells freeze-dried groceries through tiered marketing.
Without a doubt, the question people often ask is "do you have any organic products?" And the answer is yes. Some products are certified organic, but it's a little more complicated than that.
See that getting a certified organic farm is a long and expensive process. You can grow your fruits and vegetables organically throughout the day, but because the USDA has the organic label, you can't make them all organic unless you go through this long and expensive process.
So the next time you buy organic veg at the grocery store and start praising yourself for paying "the real price of food," remember that you are actually paying the real price of the bureaucracy. Thrive life is on site where you get both natural and organic products.
Thrive life Ingredients reviews
I have done few researches on thrive life products and I have, as well, written a few articles on it. for this period of time, I have become a huge fan of Thrive's single-ingredient products because here's the thing: they really are an ingredient. Chicken may contain chicken. Strawberries contain strawberries. Kale.
They are frozen, dried and thrown into a box with an oxygen absorber. No need for preservatives.
Let's take a brief look at Thrive products
There are a lot of things that come in snack bags for convenience, but there are three things that only come in snack bags. These are fries of beets, carrots and spinach. If you're having a hard time getting your kids to eat beets or spinach, this is the answer you've been looking for!
Beetroot fries taste like a mixture of peaches and apples, and that's exactly what the anthem is: peach puree concentrate, applesauce concentrate, cranberry juice concentrate, juice concentrate beetroot, cranberry.
Spinach fruit snacks contain apples, sinesappels, bananas, and spinach, while carrot snacks contain peaches, ierdbei, apple juice, carrot juice, and black carrot juice.
This is where I get a little bored and unpopular with my fellow Thrive Life enthusiasts. I'm not a big fan of yogurt bites.
Sugar comes first, before yogurt. Then, after yogurt, there is usually concentrated fruit juice (based on flavor), tapioca starch, flavor (what is it?) and riboflavin.
Comparing three Thrive companies
Thrive Life (at ThriveFreeze.com we sell Thrive Life Freeze Dried products) only sell pre-made products, just add water. These types of products have their place. You take them for emergencies sometimes when you can't cook. They are also nice to have during daytime when you have a busy schedule. Ek, when you are not organized yet and just need a quick meal.
Thrive Life, thrive market, Honeyville, and Augason Farms have products available as individual ingredients in separate boxes. This means that they are easy to use and run in your own old, usual recipes. This allows you to "eat what you store and store what you eat". Thrive life only offers a few "just add water" meals, and thrive level probably offers the most (but they also have a lot of single-ingredient foods).
Thrive offers most single ingredient cans that contain absolutely no preservatives / additives. This means that a can of green beans is just that: 100% canned, frozen or never cooked green beans. Thrive market and thrive level also have many of these products, although Thrive has most of them. All three companies have individual ingredient boxes with additives or preservatives, although thrive has the least. Be sure to read the labels, if this is important to you.
Thrive life offers a few more things that make using your food easier:
A monthly cooking show with a professional chef

(

Chef Todd

),

H

A recipe site featuring Chef Todd's recipes as well as numerous consultants and customers revenue

The Thrive Guide

:

a book with tips on how to use most of their products

.
I don't know if thrive market and thrive level offer this type of support for learning how to use their products. When one knows how to use the product, the turnover is much easier and the waste is much less.
No matter where you choose to buy your food, if you want to make the rotation easier, Thrive Life has some fantastic food rotation systems – some for your pantry and others that are stand-alone.
Thrive Food packaging comparison
Most food storage comes in 10 tin cans (1 gallon cans), 5 to 6 gallon pails, or in bulk (you have to pack it yourself). Sometimes wrapping the food yourself can be the cheapest option. This make these foods vary in quality.
Thrive cans are double coated to prevent rusting on the outside or a "tinplate" taste on the inside. The last time I checked, Thrive Food uses thickest, highest quality cans of any company. Their cubes also come with a gamma cap which is amazing.
Skreauwen skreaunen it libben produkten
Goed ite is wat mear minsken hjoed besykje te dwaan. Krekt om't jo wolle ite sûn iten betsjut net jo mear tiid. Jo fine sels op syk nei dinner ideas, dêrby binne fluch resepten dy't altyd sûn. It is maklik om skûtels te finen dy't jo hieltyd wer wolle meitsje.
Makket net út hokker soarten iten jo ite wolle, kinne jo mielideeën fine dy't jo ferlet passe. Alles is te krijen, fan rap iten om iten op 'e tafel te krijen oant sûne fruchten, hapkes ensfh. Alles wat jo hoege te dwaan is beslute hokker jo earst wolle besykje.
Jo kinne sels geweldige dinerideeën fine foar in fegetariër. D'r binne safolle goede sûne fiedsels om út te kiezen; sels fleisleafhawwers kinne der foar kieze om dizze gerjochten sa no en dan te besykjen. Namste better, safolle gerjochten omfetsje fleis en aaiwiten, maismiel, instant wite rys aardappel brokken ensfh. in koarte gearfetting jaan fan wat bloeiende produkten ynhâlde.
Mingde beien (ierdbei, bosbessen en frambozen)
Werklik, elk fruitmiksel dat jo maklik kinne mingje is poerbêst. Dizze beien binne goede boarnen fan glêstried en anty-oksidanten. Foar gemak, jo kinne sels grutte sekken beferzen fruit keapje en moarns de fereaske dielen ophelje en se moatte yn 'e iere middei klear wêze om te iten.
Wortelen binne in goede boarne fan glêstried en fitamine A. De dressing op 'e ljochte ranch is wis net sa sûn as woartels ite, mar mar in lyts bedrach leveret dy ekstra ympuls om it derút te sjen "smaakfol" ". Ik gean nei de ljochte ranch omdat, nei myn miening, de fetfrije ranch hat in ferskriklike smaak … hâld it gewoan mei 2 itenstlepels of minder.
Mingde beien (ierdbei, bosbessen en frambozen)
Werklik, elk fruitmiksel dat jo maklik kinne mingje is poerbêst. Dizze beien binne goede boarnen fan glêstried en anty-oksidanten. Foar gemak, jo kinne sels grutte sekken beferzen fruit keapje en moarns de fereaske dielen ophelje en se moatte yn 'e iere middei klear wêze om te iten.
Griene piper is in goede knapperige snack, it leverjen fan in goede boarne fan glêstried en guon fan 'e boeresaus foeget smaak oan sûnder folle negative ynfloed. Bliuw de saus gewoan / saus oan 2 itenstlepels of minder.
De komkommer foldocht oan de knappe drang en in goede boarne fan fitaminen. Besykje in hummus mei in bytsje ekstra zing, lykas dille hummus, it sâlte begear te foldwaan.
It is it perfekte iten fan 'e natuer. Chicken aaien, dy't faak troch minsken opiten wurde, wurde laden mei aaiwyt en choline, dy't wichtich binne yn 'e produksje fan essensjele aminosoeren. It befettet ferskate vitaminen, lykas fitaminen A, B2, B6, B9 en B12, en mineralen lykas kalsium, fosfor en kalium. Eigeel befettet alle fitaminen A, D en E. As aaien rau wurde iten, se leverje it lichem mei krêft en enerzjy.
Kearnen lykas rys, koarn, weet en mais binne yn in protte lannen haadfoer. Se wurde klassifisearre as granen en binne it wichtichste gewaaks yn 'e wrâld, mei heul rike hoemannichten proteïne. Haver is in granen tige ryk oan aaiwiten. Havermiel wurde it bêste tsjinne by it moarnsmiel, om't se genôch enerzjy leverje foar de dei.
Walnoten binne oer it algemien sûn as rau. In protte nuten binne in goede boarne fan fitamine B2, E en befetsje spoaren fan mineralen lykas magnesium, fosfor, koper en kalium. Rauwe nôten binne benammen ryk oan aaiwiten, foliumsoer en glêstried. Walnoten, as net cooked, wurde beskôge as de sûnste, mei twa kear safolle antioxidanten as oare nuten.
Fruchten binne heul kostber foar minsken, om't se in boarne binne fan wetter en goede fezels. It is ek in natuerlike boarne fan fitamine C. De measte fruchten binne ek ryk oan proteïne, ynklusyf bananen, appels, meloenen, mango's, perziken, sinesappels, kersen, jackfruit en oliven. Om jo lichem te ferrykjen mei proteïne, jo kinne dizze fruchten opnimme yn jo dieet. Kôgjen fan guon fan dizze fruchten foar snacks sil jo ek in sûne proteïne stimulearje.
Leavige grienten hawwe oer it algemien in protte proteïne, leech yn fet en leech yn kaloryen. Se befetsje ek fitamine C, luteïne, karotenoïden, foliumsoer en fitamine K. Se binne ryk oan kalsium, izer en dieetfezels. Heegproteine ​​blêdgrienten befetsje spinaazje, broccoli, boerenkool en sla.
Koekjes sille helpe om dit begearte nei koalhydraten te befredigjen. Folsleine nôtkoekjes befetsje glêstried en anty-oksidanten. Neist de foardielen fan fitaminen en aaiwiten yn suvelprodukten, tsiis sil jo langer tefreden hâlde en foarkomme dat jo faker ite.
Edamame is in goede boarne fan glêstried en aaiwyt. Jo moatte se fine op it beferzen iten eilân fan 'e supermerk. Thou en skilje in folsleine sandwich tas en yt se as snack. Foar in bytsje mear smaak, foegje in knypeach see sâlt ta en skodzje it yn 'e tas.
It is de perfekte blend fan swiet en skerp / sâlt. Amandelen befetsje fet, mar it is goed fet. Rozijnen binne in goede boarne fan glêstried. Besykje mar in knipe seesâlt ta te foegjen om de amandelen in bytsje ekstra smaak ta te foegjen.
Fersnippere Monterey-tsiis
Fansels, dizze snack hat in protte neidielen (fet, cholesterol, natrium), mar de hoemannichten binne leech en de aaiwiten sille jo langer foldwaan om takomstige krewearjen te foarkommen. It is in sûne snack fergelike mei in tas Doritos.
Appels binne in goede boarne fan glêstried en fitamine C. Besykje de hûd fan 'e appel te hâlden, om't hy in protte fitamine C befettet. Pindakaas hat in soad aaiwiten dy't it langer hâlde. Hâld gewoan net mear dan 1-2 itenstlepels.